A few happy memories from childhood, courtesy of the most fatalistic comic books ever written for children. First a bit from a censored story, "Silent Night," written in 1945 but never published until 1981: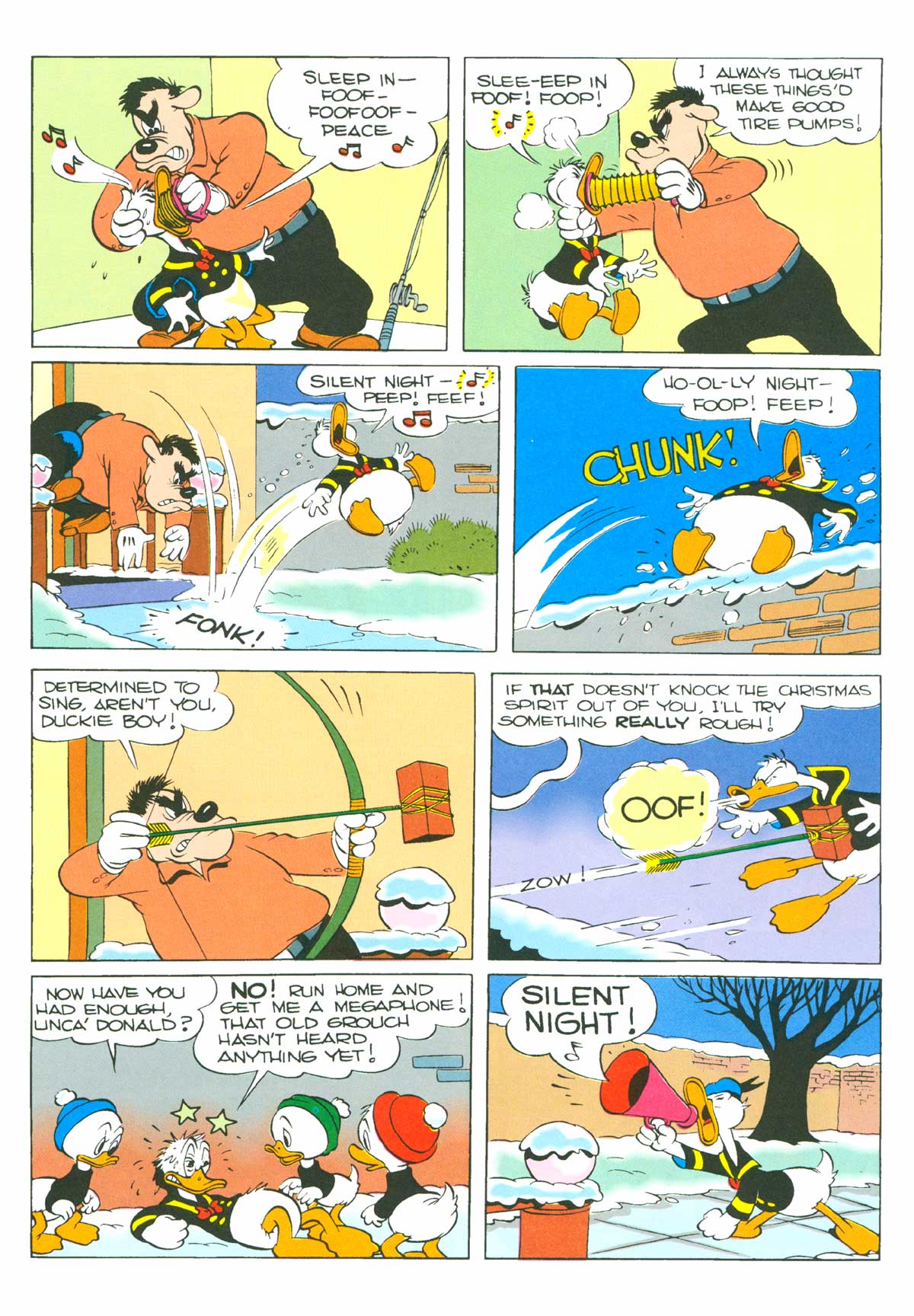 The story culminates in Donald being forced to sing carols at the top of his lungs while being electrocuted by a cattle prod.
Next, a Christmas tale of dueling steam shovels, "A Letter to Santa." I love Scrooge's quip to the judge.