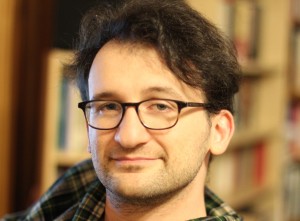 I live in New York with several thousand books. I am a writer and software engineer. I have contributed to the Times Literary Supplement, The Nation, n+1, Bookforum, Triple Canopy, The Quarterly Conversation, and elsewhere.
Literature and philosophy are my two loves but I try to supplement them with healthy, empirical doses of reality.
See also My Life in Books, The First 30 Years.
I am always happy to hear from readers: Please write to [email protected].
Articles Available Online:
Dichotomies
Dichotomies are best in large quantities. I am:
an enthusiast, not a critic
visceral, not rarefied
conceptual, not aesthetic
aural, not visual
formal, not verbal
a holist, not an atomist
an empiricist, not a theoretician
a pluralist, not a dogmatist
loyal, not fickle
abstract, not concrete
grandiose, not subtle
synthetic, not ingenious
understanding, not explanatory
a participant, not an oracle
a skeptic, not a believer
a wag, not a priest